Before & After
Check out these product installations from our customers, and share your own before & after photos at the bottom of the page for a chance to be featured below!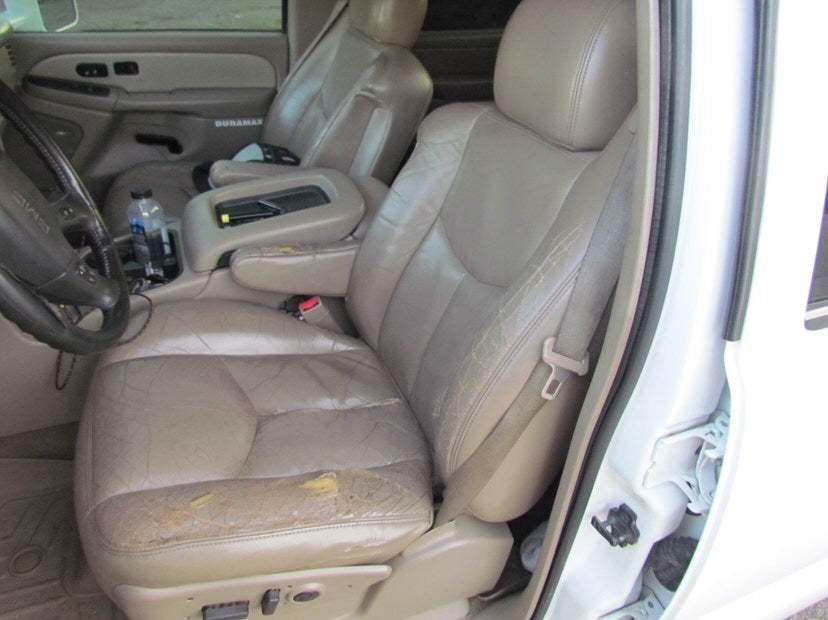 ENLARGE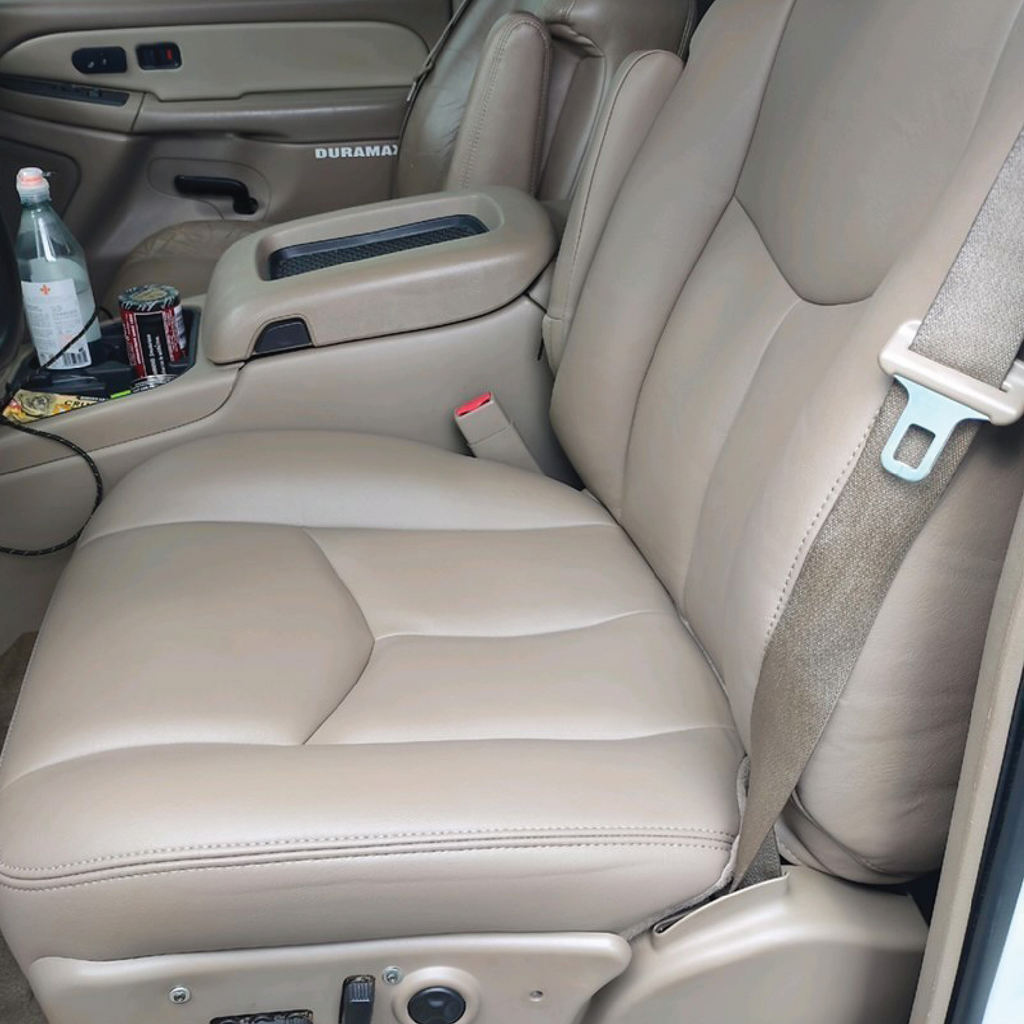 ENLARGE
2003 GMC SIERRA
"I'm so happy with the quality. MADE IN TEXAS!.... One down, one to go- these came out immaculate!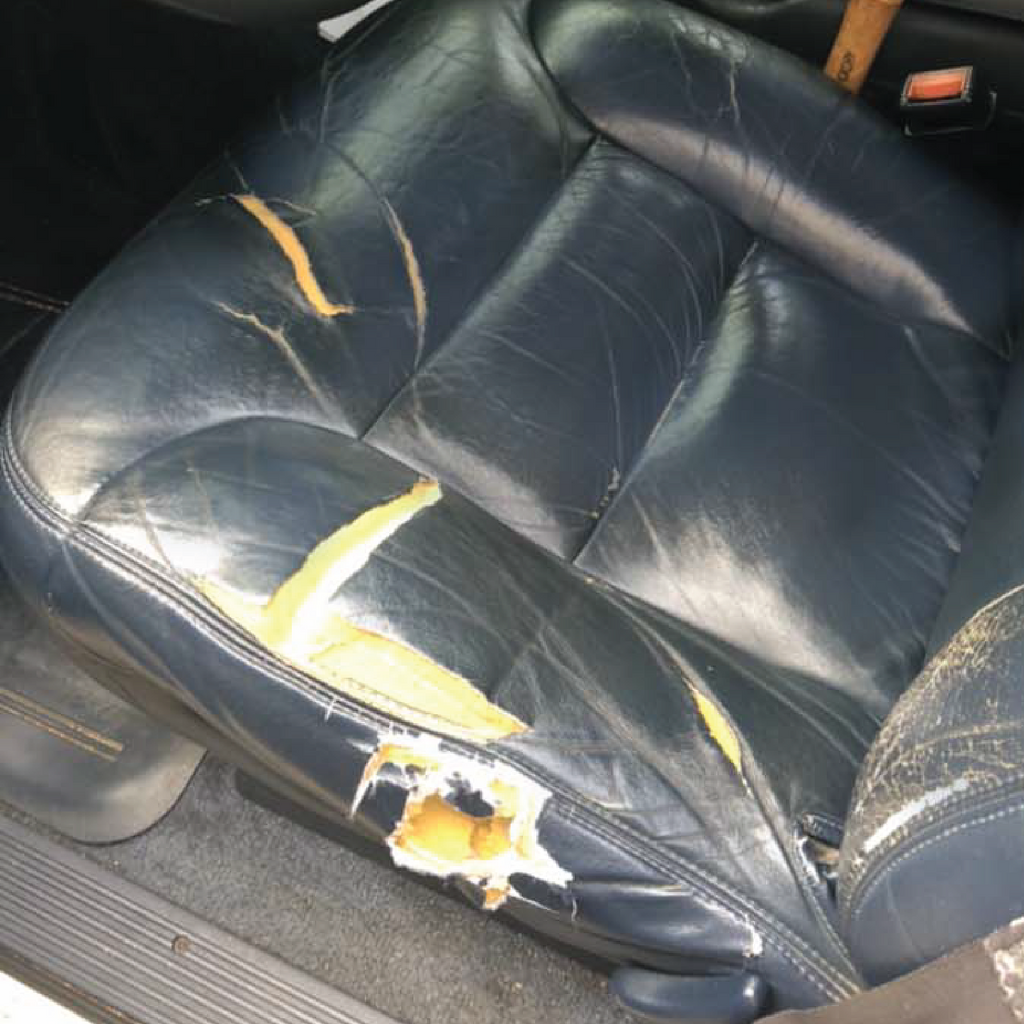 ENLARGE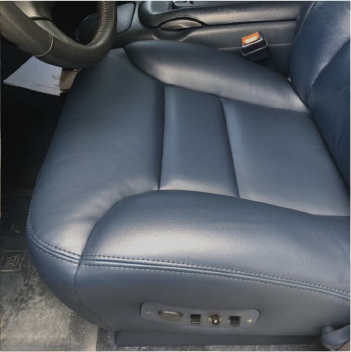 ENLARGE
1999 CHEVY TAHOE
Front driver bottom and new foam. What a difference in comfort and appearance. Great high-quality product and the videos made the difference.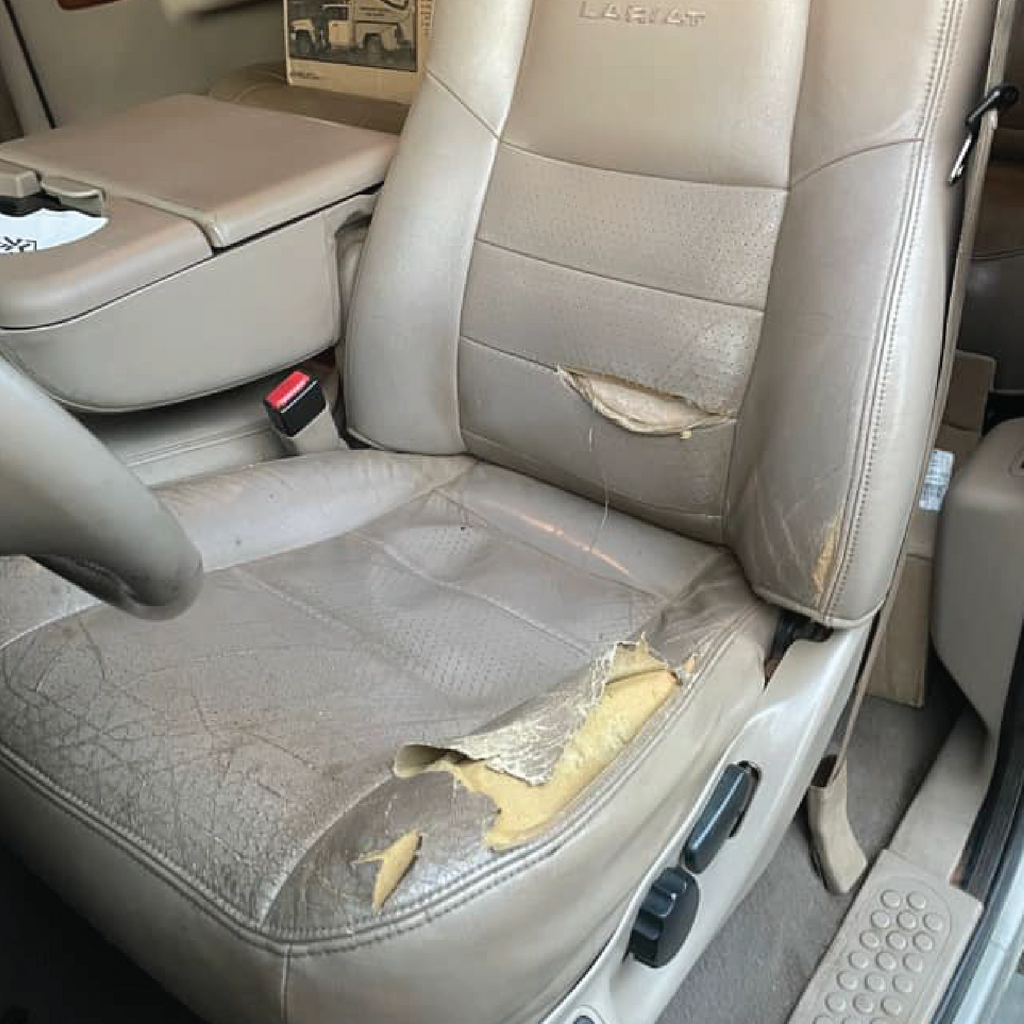 ENLARGE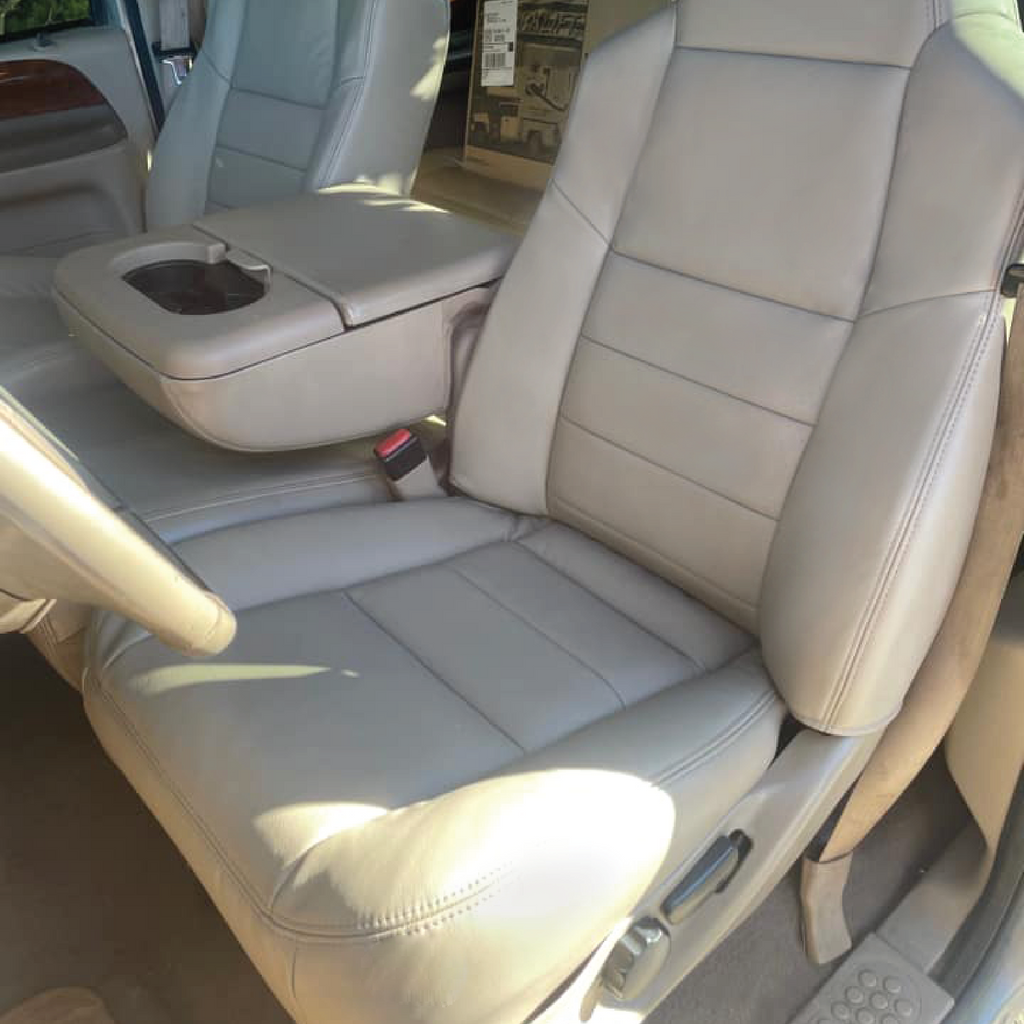 ENLARGE
2004 Ford F250 Lariat
Here's some before and after pics. It brought my truck back to life!!... Thanks for the awesome product with great instructional videos. My first time doing something like that and it wasn't bad at all. Rear seats might be next!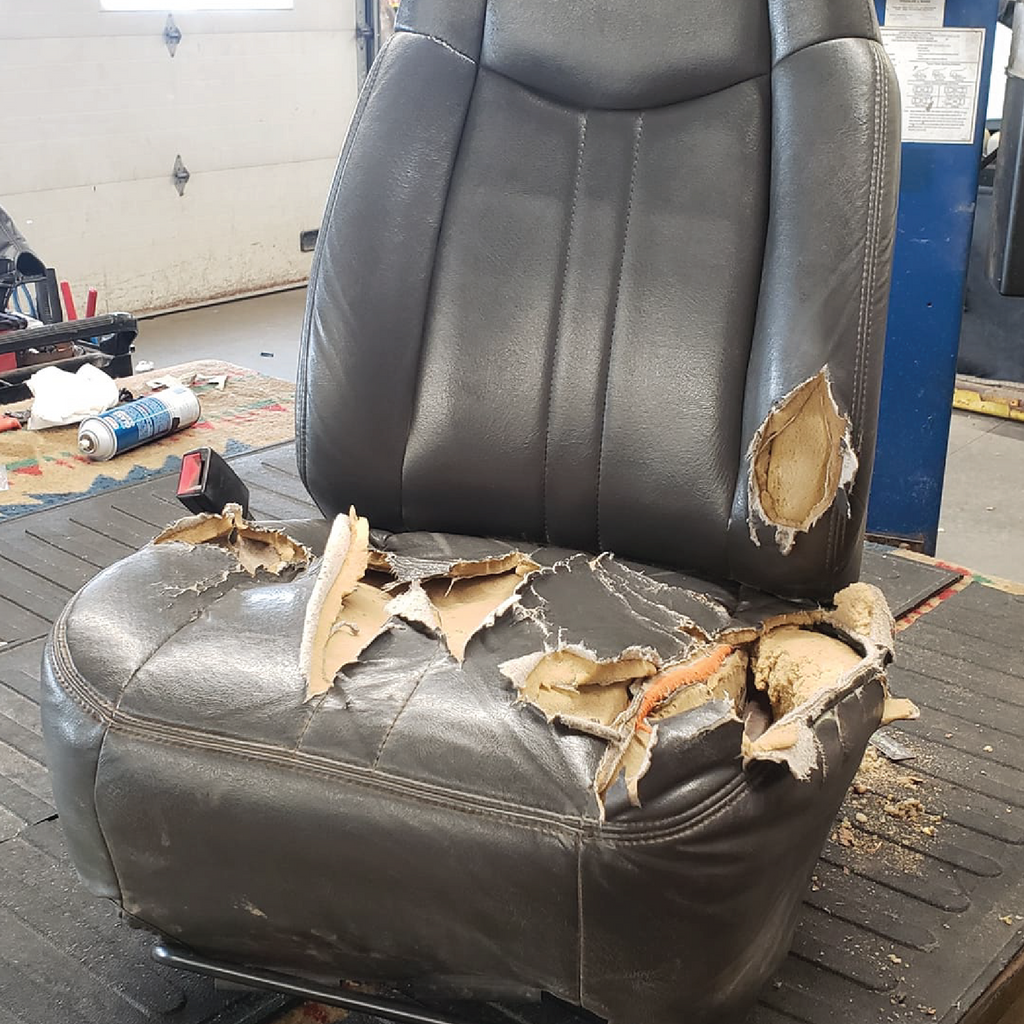 ENLARGE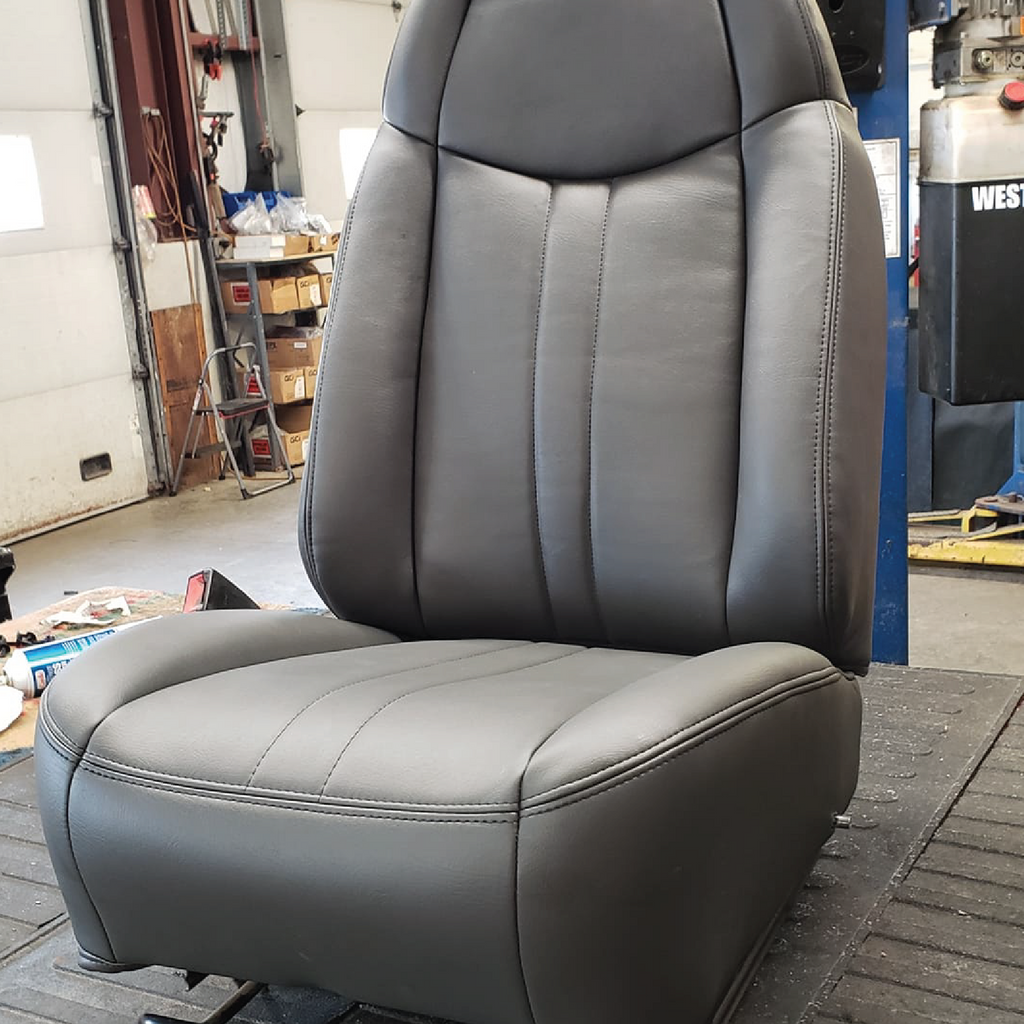 ENLARGE
2008 Chevy Express Van 2500
So happy with my install! Looks brand new.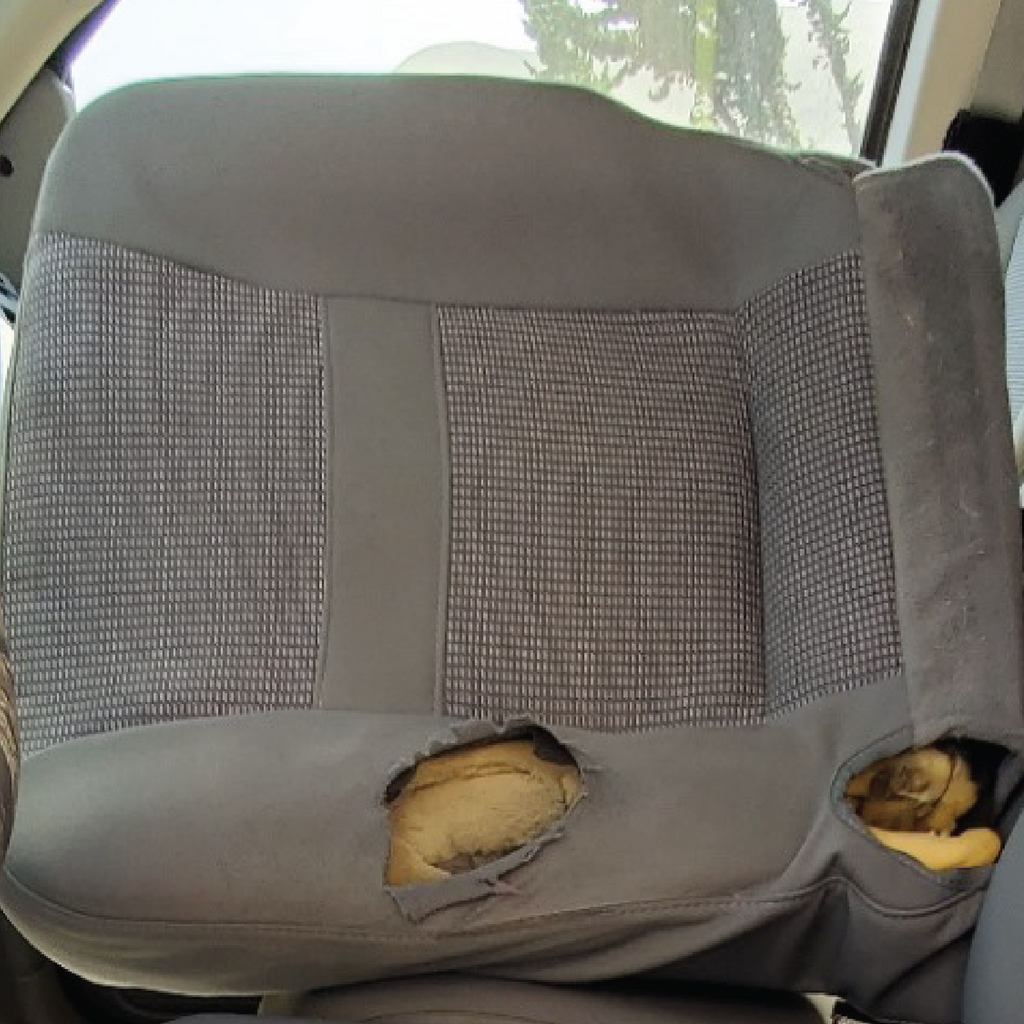 ENLARGE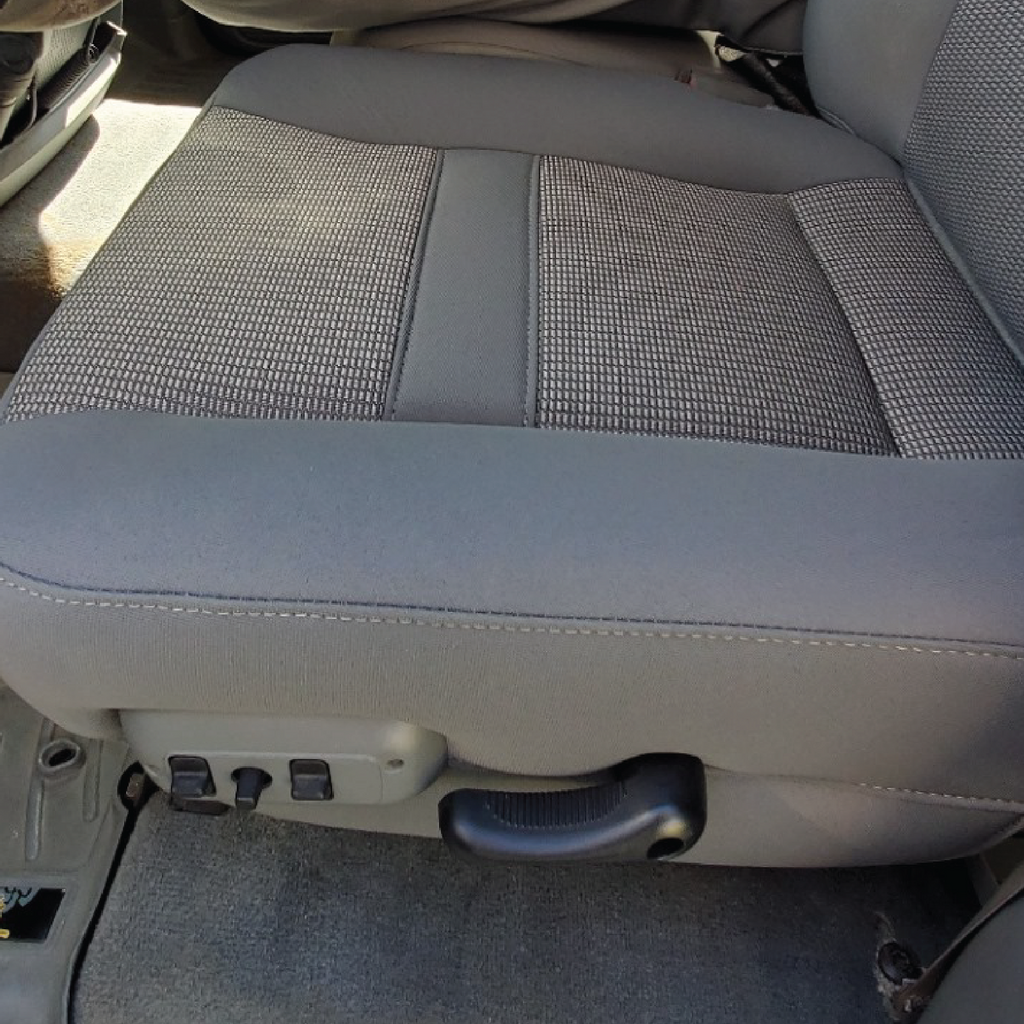 ENLARGE
2008 Dodge Ram 3500
Finally got around to installing my 2008 Ram 3500. driver seat foam and cover today. Perfect fit and match. Excellent product. The video installation instruction was perfect too.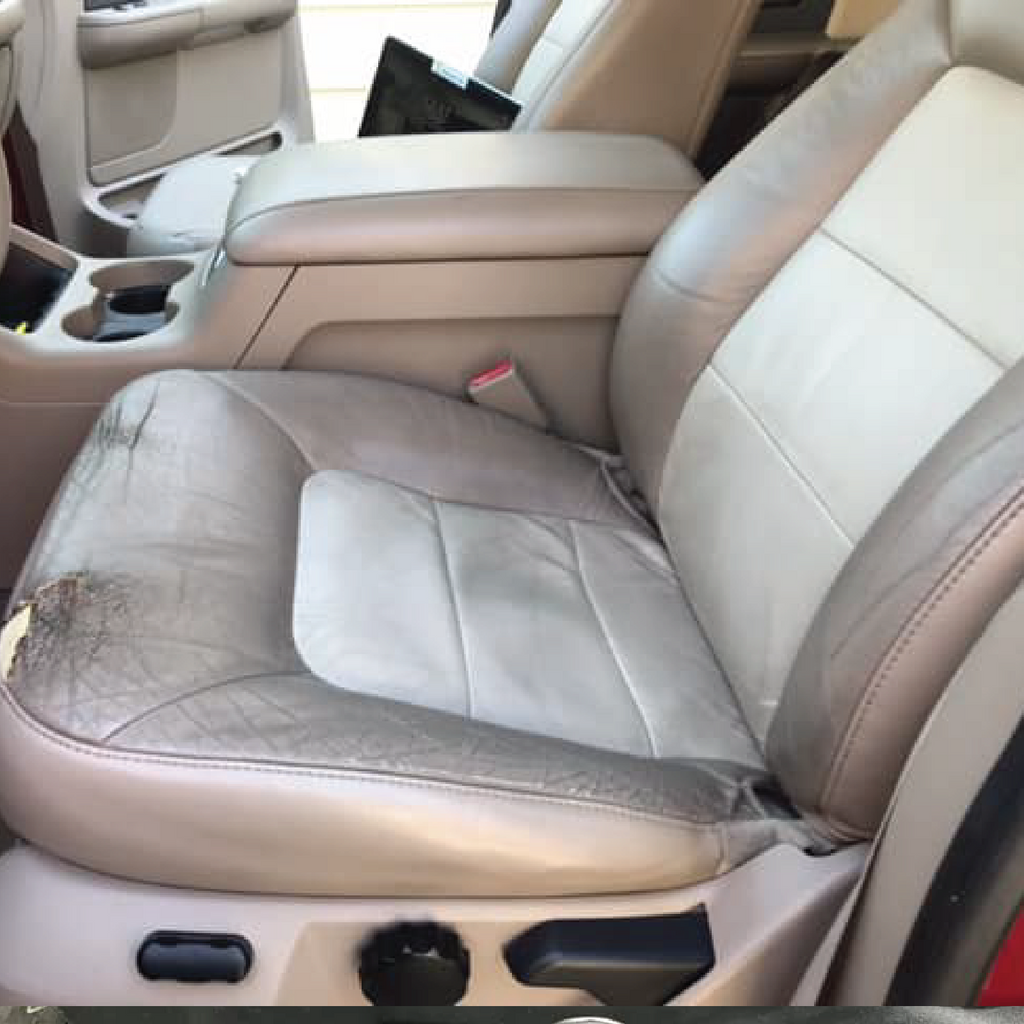 ENLARGE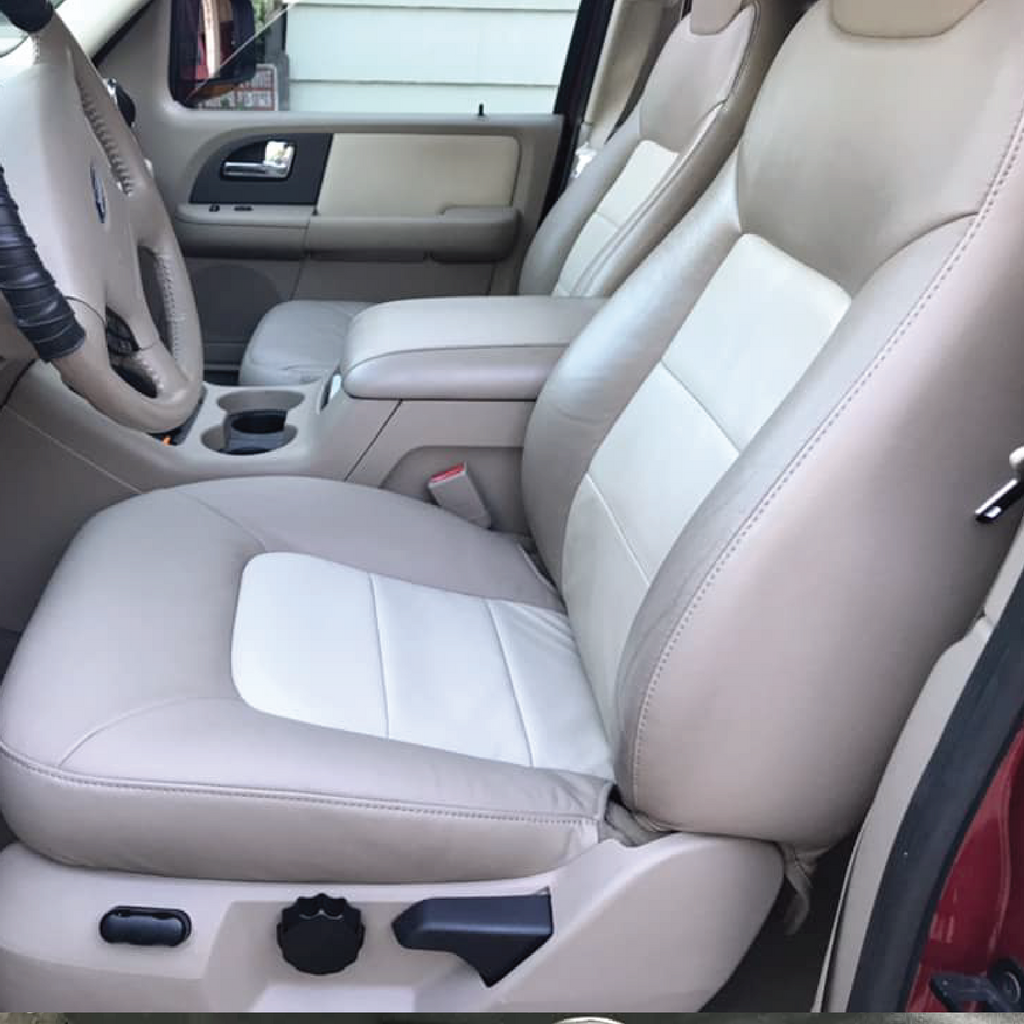 ENLARGE
2005 Ford Expedition Eddie Bauer
Very happy with the results. My Expedition looks new!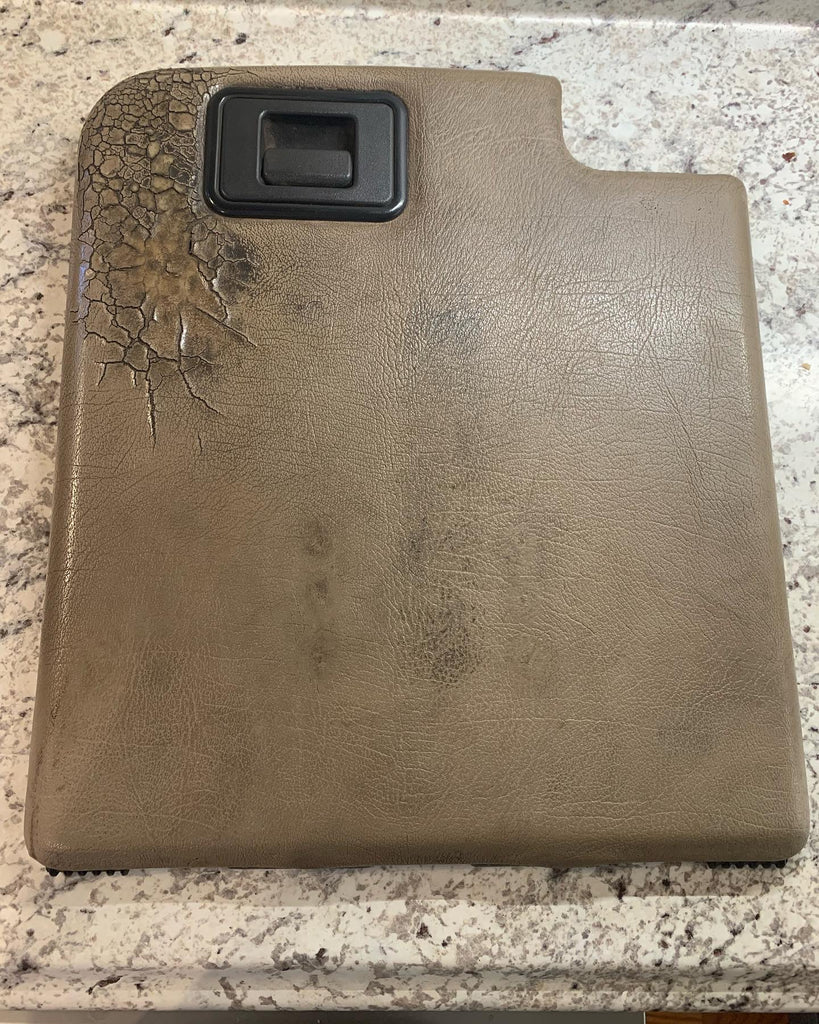 ENLARGE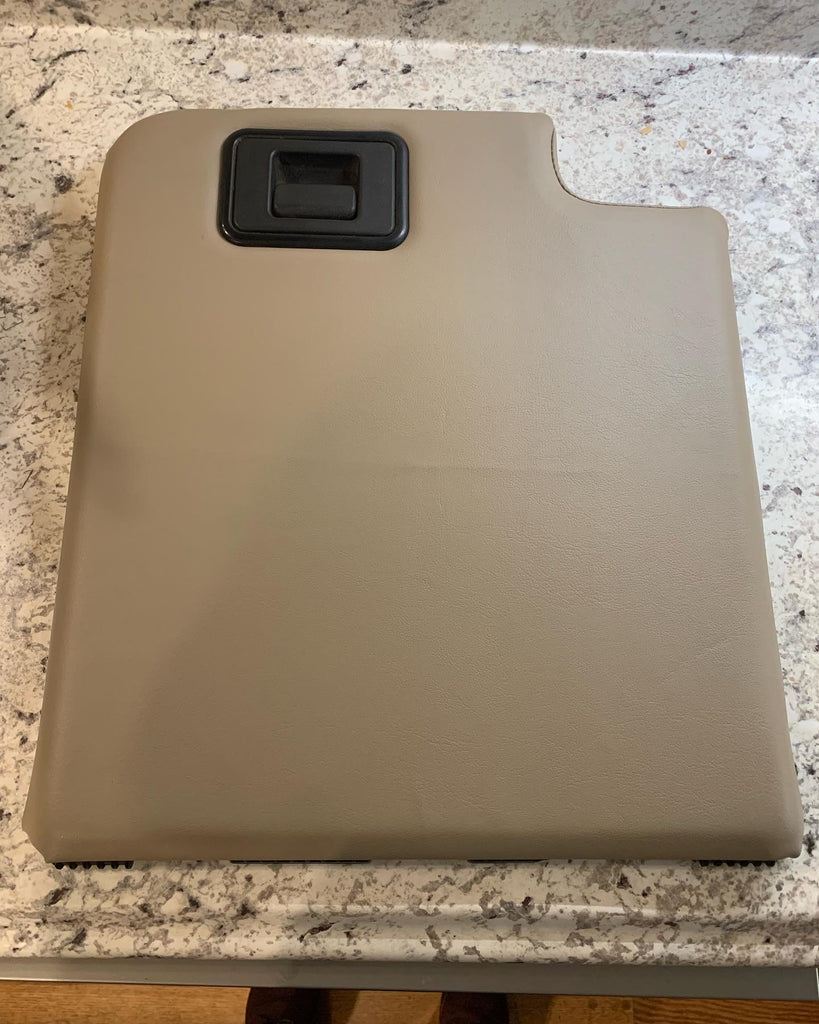 ENLARGE
2000 Ford F250 Lariat
Extremely happy with quality and workmanship. Thanks The Seat Shop!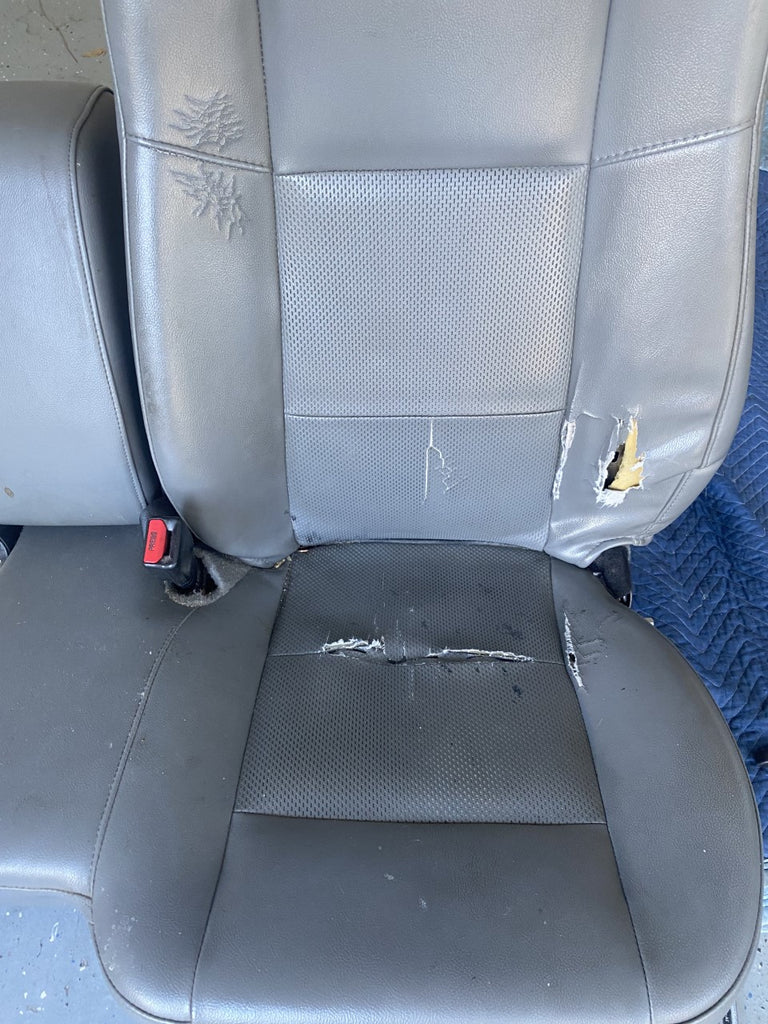 ENLARGE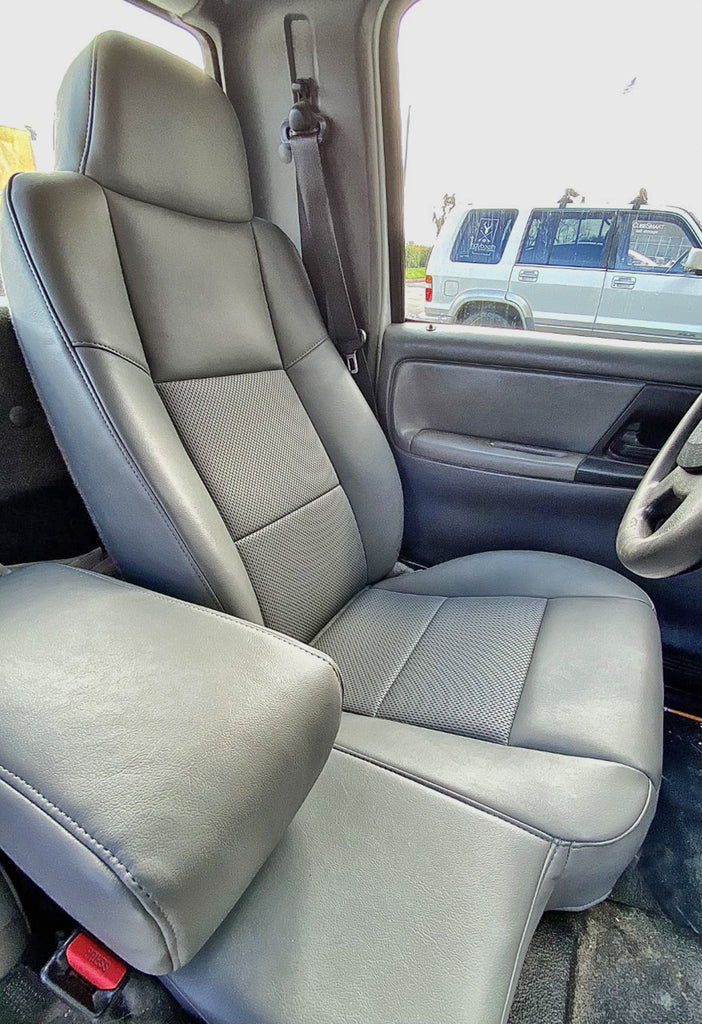 ENLARGE
2008 Ford Ranger XL
The seat covers provided by The Seat Shop was a perfect fit for my situation. I drive this truck daily for work and didn't have time to take it to a upholstery shop to fix my driver seat.
I looked for months for OEM replacement with no success and stumbled across this company and I'm very happy I did. The product fits perfectly, looks identical to factory seats and was reasonable to install. I 100% recommend The Seat Shop for your broken seat repairs!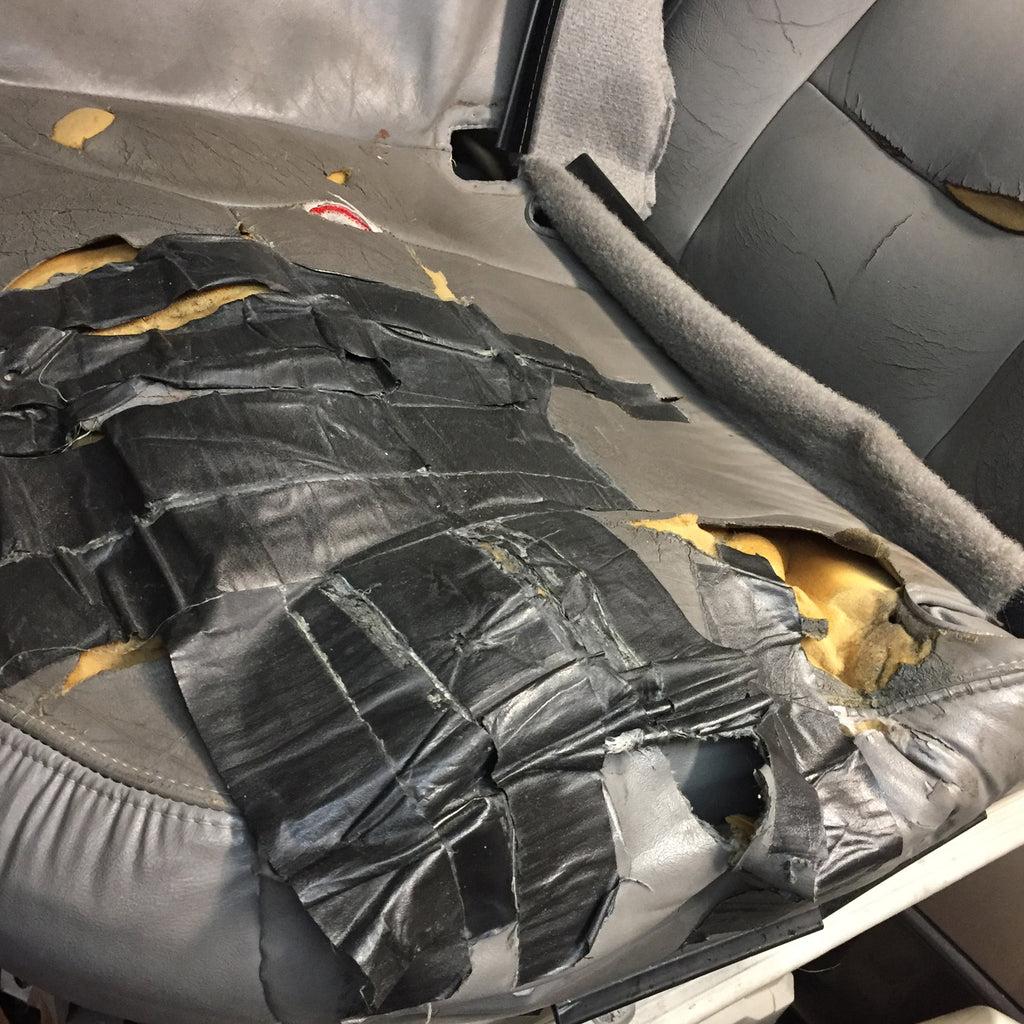 ENLARGE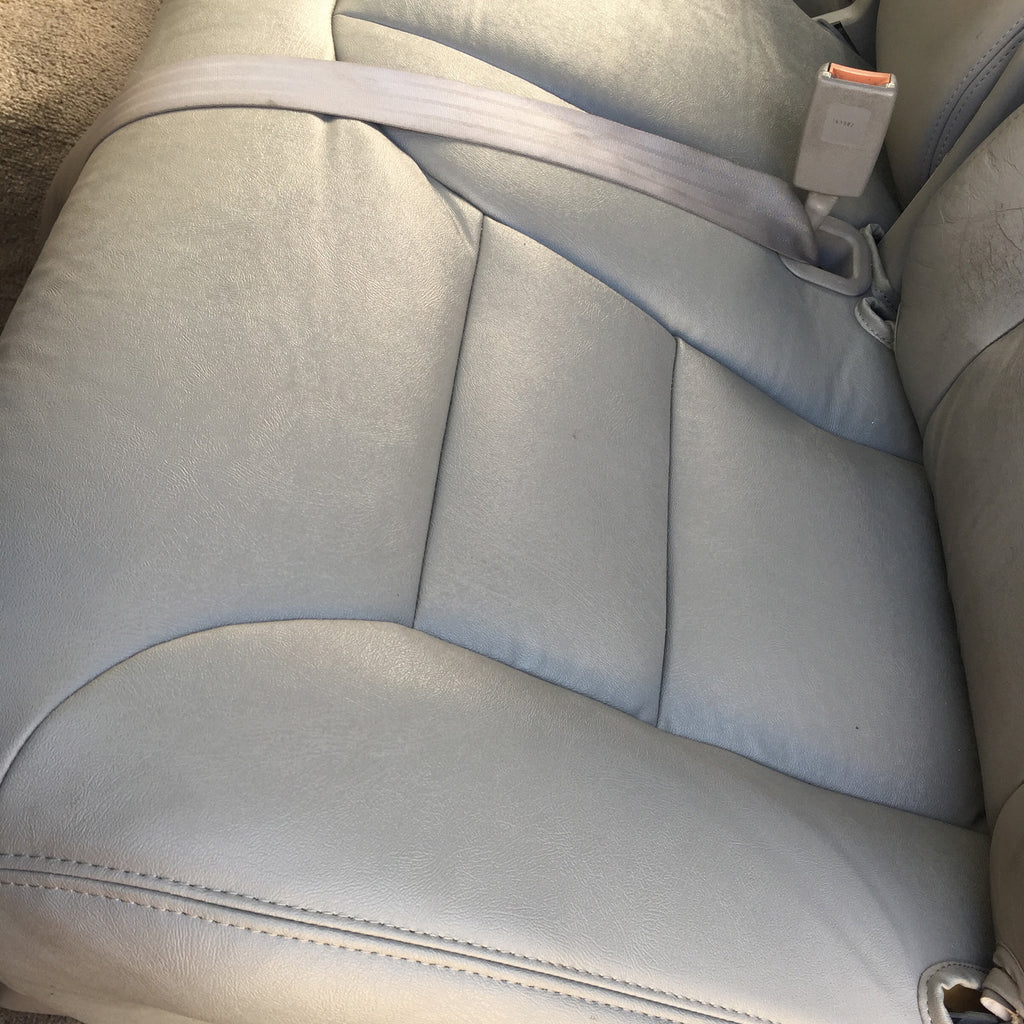 ENLARGE
1998 Chevy Silverado 1500 LT
Not too hard to install, and it was my first time doing this.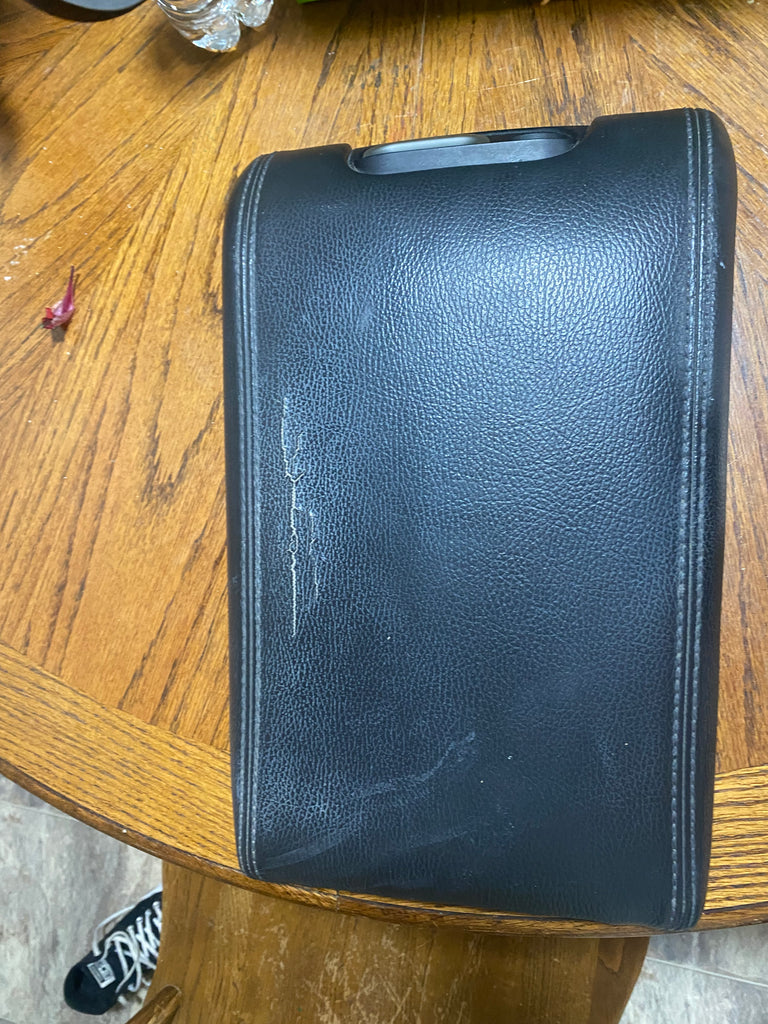 ENLARGE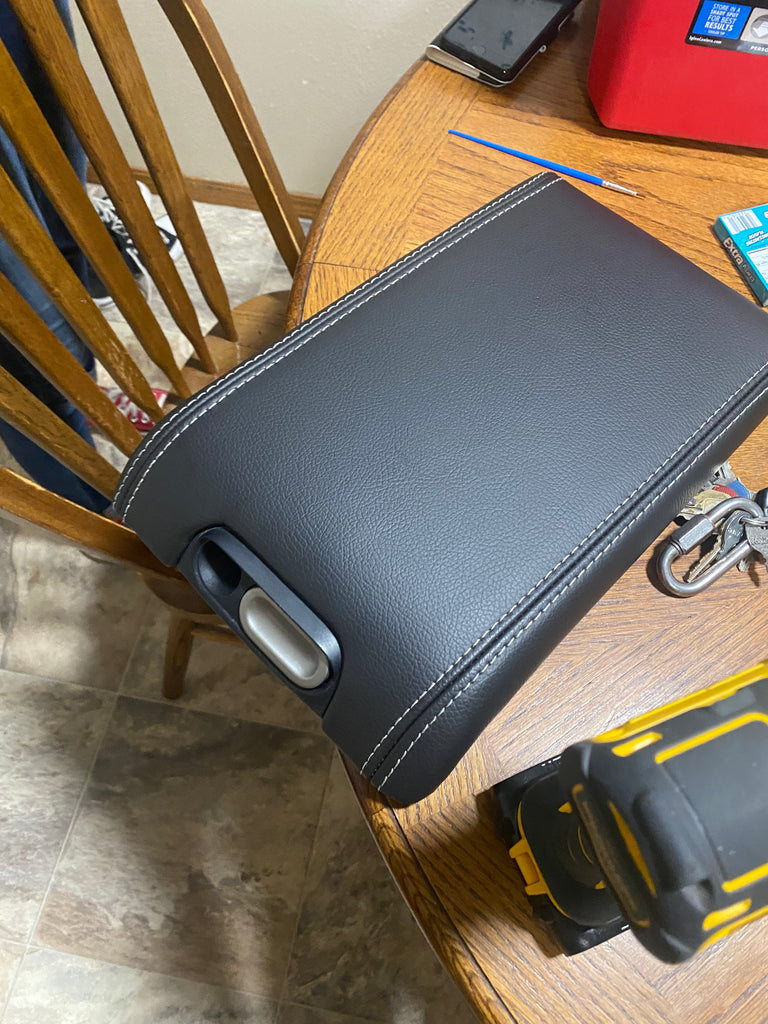 ENLARGE
2011 Ford F150 Lariat
New cover for a 2011 F-150 Lariat center console, color and and stitching was perfect! Will definitely order seat cover in the future when needed!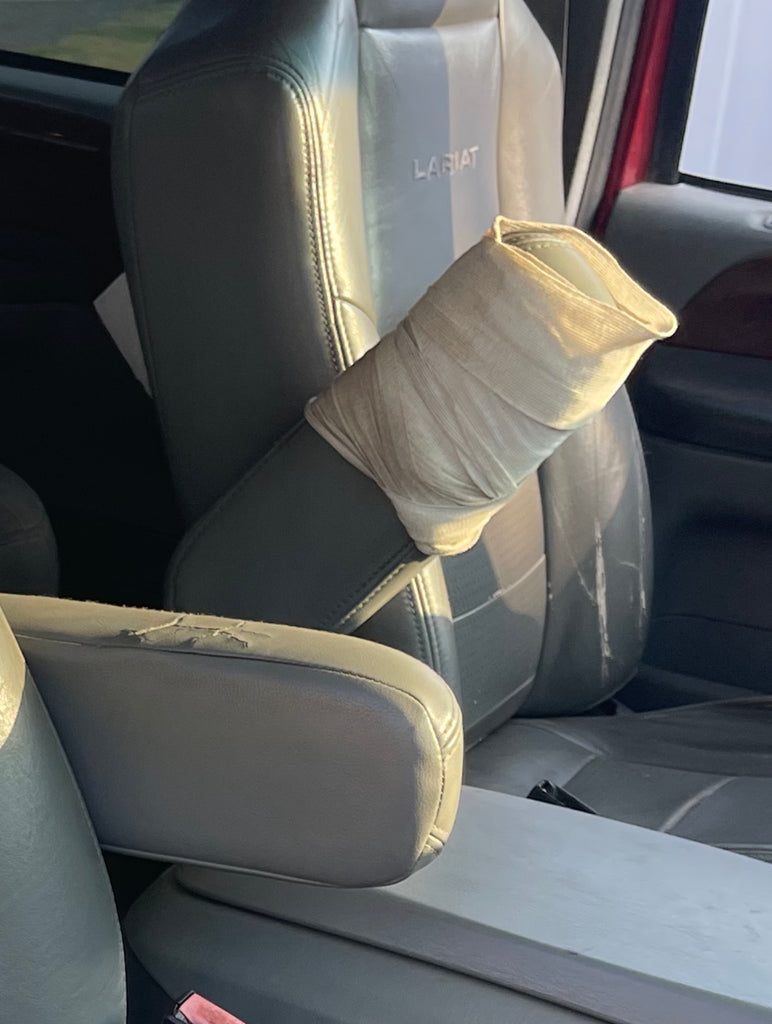 ENLARGE
ENLARGE
2003 Ford F350 Lariat
Unbelievable. Drove around for 10 years with cracked arm rests. Found this website, watched the install video and in less than 5 minutes had new covers installed. Going to order seat covers now. Thanks.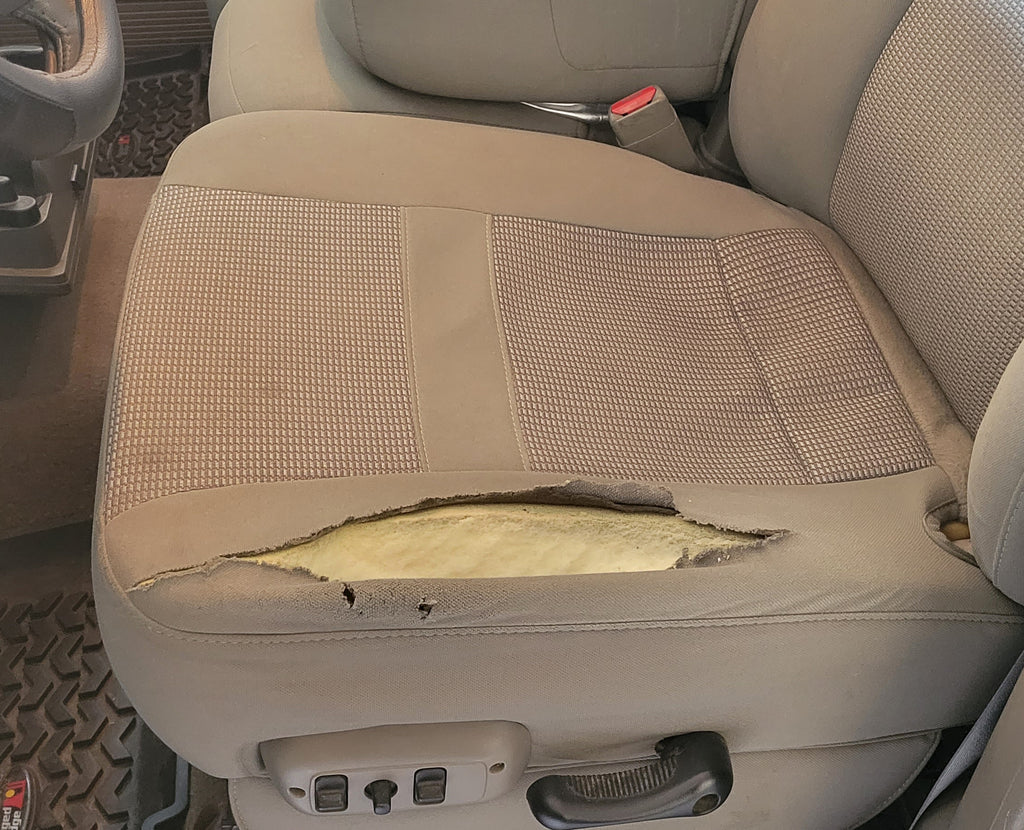 ENLARGE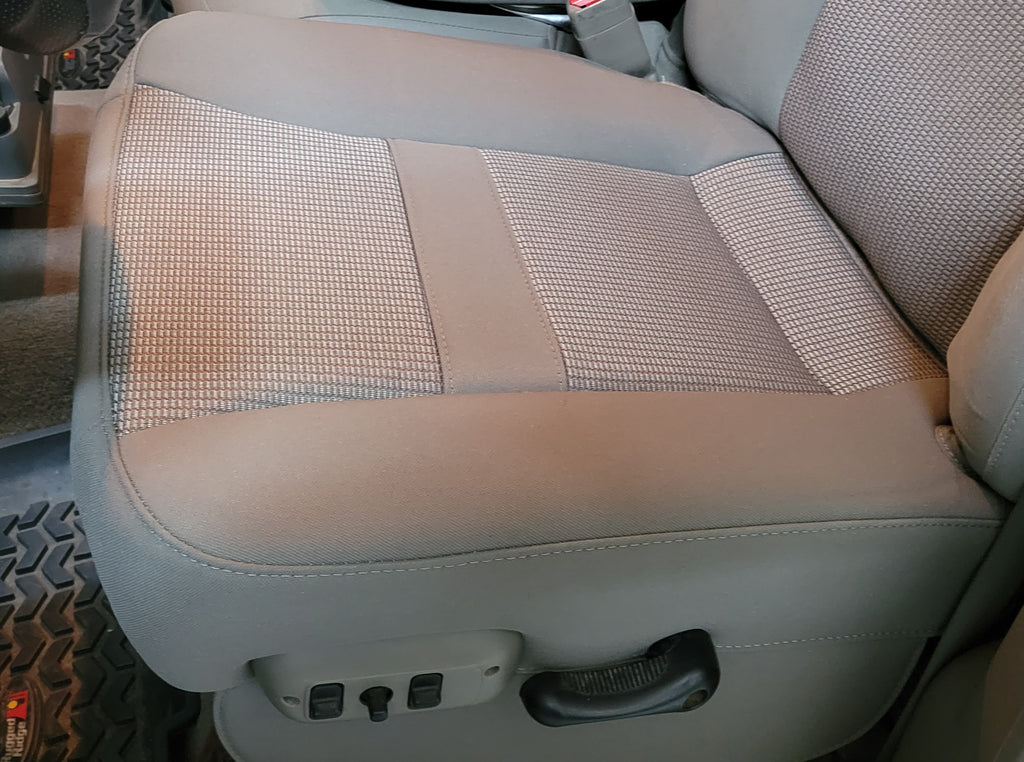 ENLARGE
2008 Dodge Ram SLT
The real test of a relationship between a customer and a company is the customer service. My Seat Shop experience from day one was excellent and there was never a doubt I would be completely satisfied with the end result.

The products are the highest quality and I can't thank Ms. Whitney Jackson (Customer Care) enough for all her advice and patience with my project. Like many of us out there, we have all tried to shop for the bargain deals only to be disappointed.

My only regret is I didn't use this company first. Thanks again for making the customer a priority and providing remarkable products and service!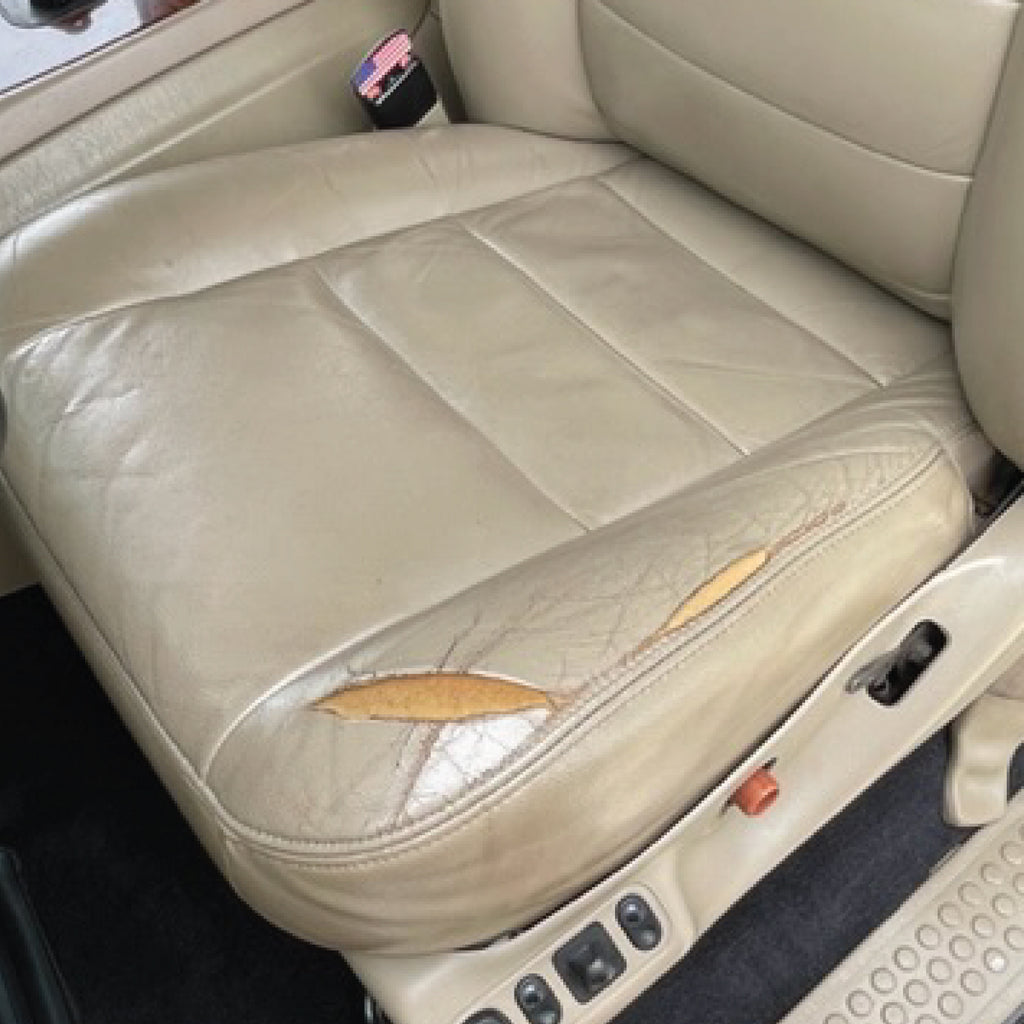 ENLARGE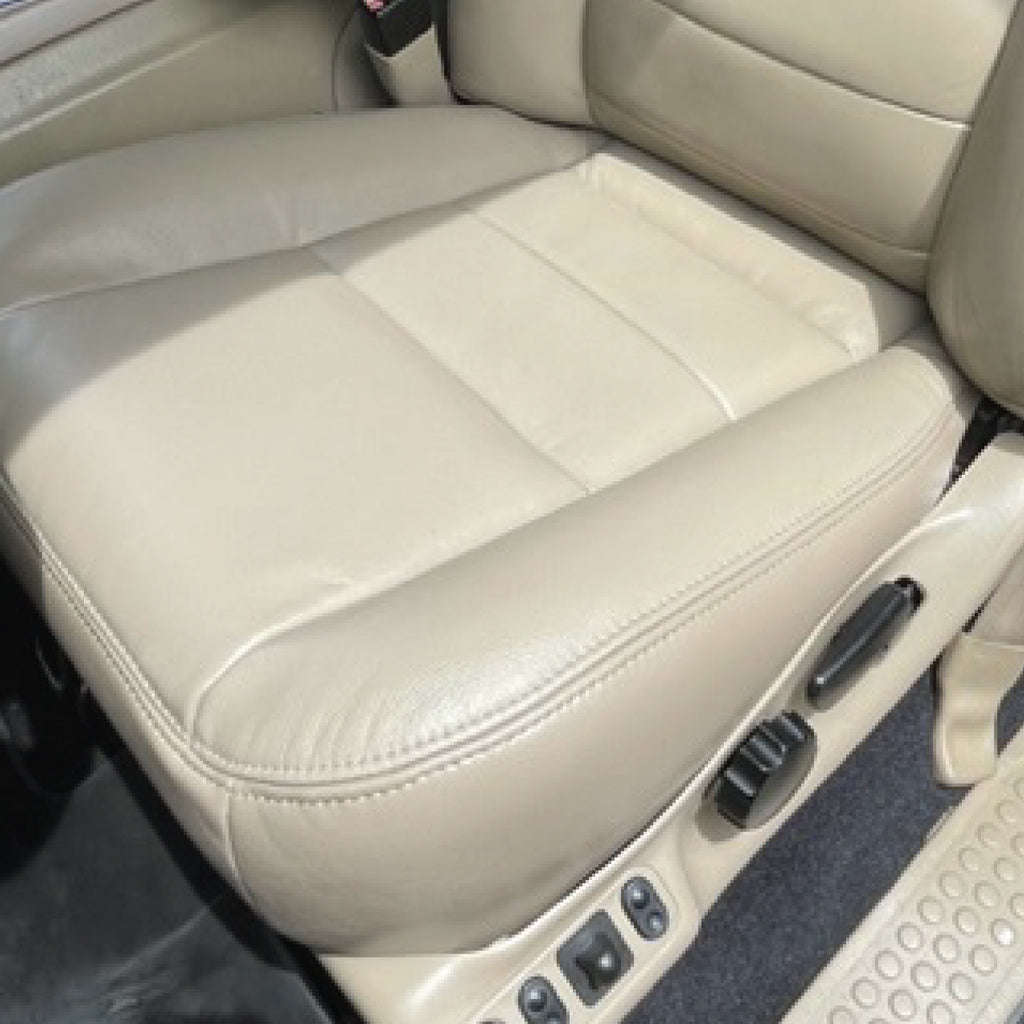 ENLARGE
2005 Ford Excursion Limited
Amazing quality with a perfect OEM color match! Easy to install with helpful YouTube videos. It's the smallest details that make the greatest difference!! Shop & make your vehicle feel like new again. Don't sell yourself short by reupholstering with cheap materials.