Vehicle Seat Cushions for Trucks & SUVs
Trucks and SUVs take a lot of punishment, and vehicle seat cushions are no exception. It may be due to enduring rugged work conditions, shuttling kids here and there or racking up loads of workhorse miles.
If driving is an everyday necessity, you know how important a comfortable driver's seat needs to be. Some people drive over 200k miles on an uncomfortable seat cushion, without knowing they can simply replace their used seat cushion with a Durofoam vehicle seat cushion.
You can stop enduring the pain your old OEM foam is causing you and start enjoying your ride again with a brand new Durofoam seat cushion. Our replacement vehicle seat cushions have the OEM features, plus some added benefits.
Shop Foam by Vehicle
Enter your year, make, and model, so we can recommend the right parts for you.
Cant find your vehicle? Contact Us
WHAT VEHICLE SEAT CUSHION REPLACEMENTS DO WE OFFER?
We offer Durofoam cushions that are compatible with a variety of makes and models. Additionally, we offer OEM replacement foam cushions direct from the factory in some instances, depending on availability. Check the list below and click on your make to learn more about what products we offer for each model!
Check out why you need to replace your cushion with Durofoam!
What Makes Our Durofoam Seat Cushions Special?
At The Seat Shop, we took the original foam cushion and made it better. When we began designing our Durofoam seat cushion, we started off by matching the OEM factory specifications:
OEM Compatible Attachments

We manufactured our Durofoam seat cushion with the exact same anchoring methods as the OEM design.

AC/Heat Compatible

You don't need to give up heated or cooled seats. We ensure our seats will work with the HVAC system in your vehicle.

Here's how we improved our seat bottom replacement products:
Better Indentation Force Deflection (IFD) Rating: An IFD rating indicates the surface feel of your seat foam. It's measured using the force in pounds needed to indent the foam by 25% of its original height. We matched the factory size specifications for seat cushion replacement foam then increased the density, making our Durofam long-lasting. In essence, our Durofoam is denser and more durable so you can enjoy your ride for many miles to come.

Reinforced Backing: We've also added a reinforced backing on specific Durofoam seat cushions. Many seats experience damage from the seat frame or wire grid cutting into the cushion from beneath, and the reinforced backing will help prevent that wear and tear.
If your foam needs to be replaced, it is very likely that your
seat covers
also are torn or about to tear.
Check here to see if we have your seat covers and pick up some helpful tools and
accessories
.
What Customers Have To Say About Durofoam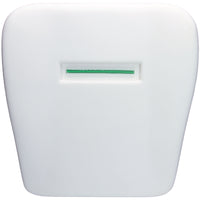 "Excellent Product. Perfect fit and feels much better than the factory original. My foam is firmer and more dense than the original. My seat restored to its orginal height.."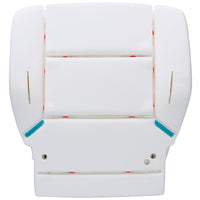 "Installed in about 2 hours, and I have never replaced a cushion before. Perfect fit and I was able to reuse the OEM heating pad. Seat feels better than a new vehicle seat."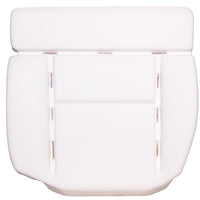 "I have (2) 2007 F150s and replaced both driver seats with this Durofoam upgrade. Used their videos to review the process and pretty simple DIY..."
Shop for the Best Vehicle Seat Cushions at The Seat Shop
The Seat Shop manufactures superior versions of their original vehicle seat cushions for trucks and SUVs. Our Durofoam seat cushions were designed to give you long-lasting comfort and durability for many miles to come. We're very proud of our products, and we're pleased that other people love them as much as we do. The Seat Shop took the top 10 spots for Best Durofoam Seats of 2022!
Shop for your vehicle's Durofoam seat cushion today! – and enjoy your ride again.
Upgrade The Comfort of Your Seat Today!
Shop Foam