Replace Dodge Seat Covers
If you're a Dodge truck owner, you know that while your truck is known to last for years, your seat covers have a hard time keeping up with all the near-constant wear and tear. When quick fixes can no longer make the cut, look for more dependable and comfortable replacment for your Dodge seat covers from The Seat Shop.
No one wants to sit on cracked, stained seats with worn-out upholstery. Experience seats that fit and feel as good as the day you drove your truck off the lot with Replacing your Dodge OEM seat upholstery today.
Start Your Search Here
Enter your year, make, and model, so we can recommend the right parts for you.
Cant find your vehicle? Contact Us
Elevate Your Dodge Experience with Premium Seat Covers from The Seat Shop
Welcome to The Seat Shop, your ultimate destination for replacing the comfort and style of your Dodge vehicle. If you own a Dodge Ram, Durango, or any other Dodge model, you understand the brand's legacy of power and performance. Our mission at The Seat Shop is to provide you with top-quality OEM-matched Dodge truck seat covers that match the original ruggedness and style of your Dodge. Here at theseatshop.com, we will delve into the world of seat covers for Dodge vehicles, including the Dodge Ram 1500 seat covers, Ram 2500 seat covers, and Durango seat covers. Discover why investing in high-quality seats is essential, and learn how The Seat Shop can transform your Dodge driving experience.
Restoration Meets Protection: Dodge Ram Seat Covers
Your Dodge Ram is a symbol of power and capability, and your seats should be ready for any challenge. Our replacement seats for dodge ram trucks offer unmatched durability against the rigors of daily use, ensuring your Ram's interior remains in top condition and you won't need to change them anytime soon. Crafted from premium materials, these seat replacements are meant to replace your original seats, breathing new life into your Ram's interior. With unmatched durability and a commitment to preserving the original aesthetic and comfort, our seat replacements ensure your Ram remains as impressive on the inside as it is on the outside.
Dodge Ram 1500 Seat Covers: Style Meets Toughness
The Dodge Ram 1500 seat covers are tailor-made for this iconic truck. They take versatility to the next level, designed for comfort and providing an enjoyable ride every time you get behind the wheel. Restore your Ram 1500 leather seats with the original colors and designs from the factory model. Restore your Ram 1500's interior to bring it back to life today.
Ram 2500 Seat Covers: Durability and Style
The Ram 2500 is a workhorse, capable of tackling the toughest tasks. Our Ram 2500 seat covers match its durability and style. Crafted to withstand the rigors of heavy-duty use and off-road adventures, these seat covers offer superior protection while enhancing your Ram 2500's aesthetics. Whether you're on a construction site or a weekend getaway, our seat covers ensure your Ram 2500 remains in top form.
Replacement Seats for Dodge Ram 3500
Our seats are now available for the iconic Ram 3500! OEM-matched seats to maintain the classic appearance of the heavy-duty pickup truck that has been a part of the American automotive landscape for several decades. Upgrade and restore your Ram 3500 with seats that match the original colors, material, and fitment of its interior.
Durango Seat Covers: Luxury Redefined
The Dodge Durango is synonymous with spaciousness and luxury. Our Durango seat covers will bring the luxurious feel back to your ride. Crafted from high-quality materials, they provide exceptional protection while maintaining your Durango's elegant interior.
Why Choose The Seat Shop for Your Dodge Seat Covers?
Expertise: We specialize in seat covers and have in-depth knowledge of Dodge vehicles, ensuring a perfect fit for your model.

Quality: Our seat covers are made from premium materials, offering durability, comfort, and style.

Variety: We offer OEM-matched patterns and colors, so you'll never have to worry if your new seat covers will match your Dodge's interior.

Easy Installation: Our seat covers are designed for hassle-free DIY installation, allowing you to enjoy the benefits without any complications.
Elevate Your Dodge with The Seat Shop
Your Dodge truck deserves the best, and The Seat Shop is here to deliver. Whether you're looking for durability that can endure daily wear and tear, enhance your interior's aesthetics, or both, our Dodge seat covers are the answer. Experience the difference of premium seat covers from The Seat Shop today. Your Dodge will thank you for it, and you'll enjoy a more comfortable and stylish ride every time you hit the road. Explore our range of Dodge seat covers and take the first step toward transforming your Dodge's interior.
Dodge Replacement Seat Covers

OEM Dodge replacement seat covers are more than a fix: they're a fresh start for your interior and daily lives. Replacements for Dodge seat covers from The Seat Shop use materials sourced from original automotive suppliers, and are digitally cut for a precise factory-match look and fitment. We're not looking to reinvent your Dodge OEM seat covers - The Seat Shop wants to help restore your seats to their original condition.

Our Replacements for Dodge Seat Covers Feature:

- Factory Standards for Precise OEM Fitment

- AC & Heat Compatibilty

- Premium Materials Sourced from Original Suppliers to Replace Your OEM Dodge Seat Upholstery

- Tested & Certified Airbag Compatible
Order replacements for your Dodge seat covers today!
shop now
Current Models Available For Dodge OEM Seat Covers
The team at The Seat Shop has spent years researching and developing replacement Dodge seat covers for the best-selling Dodge vehicles on the market. We currently match the following models:
Durango

2011-2020

Citadel

Crew

Limited

GT

SXT Plus (2019)

Ram SLT

2006 - 2009, 2013-2018

1500

2500

3500

Additional Ram Cloth

2013-2018

SLT / ST / SXT / HFE

Big Horn

Harvest

Lonestar

Power Wagon

Outdoorsman

Tradesman

Express
Commonly Asked Questions About Dodge OEM Replacement Seat Covers
When searching for the perfect Dodge replacement seat covers, we know that every detail matters. Here are some of the most frequently asked questions about our Dodge OEM replacement seat covers.
What's Different About Your Cover Replacements Than My Original Dodge Factory Seat Covers?
Our Dodge seat covers are virtually identical to your original Dodge factory seat covers – it's why we offer a factory match guarantee with all our products. However, in some rare cases, we cannot source particular materials for certain models and year ranges. We also cannot legally replicate trademarked logos unless we work directly with the manufacturer.




Can You Ship Your Replacements for Dodge Seat Covers Internationally?
Our Dodge seat covers are currently available for international shipping to Canada. However, while our website does not yet support shipping to other international addresses, you can still call, chat or email us to find out international shipping prices to your location.
Do we offer cloth replacement options for Dodge seat covers?
Although we offer select cloth options, such as the Dodge Ram ST and SLT we do not offer all cloth options for Dodge. We were not able to provide all original cloth options due to a pattern/material issues. Search for your vehicle today to inquire if we offer your Dodge cloth option.
Installation Resources
You can learn more about our Dodge replacement seat covers by checking out our detailed installation resources. From informative DIY install videos to installation shop locations across North America, everything you need to get ready to enjoy your new replacements for Dodge Seat Covers!
Installation Videos
If you would like to try the installation yourself, we have various DIY seat cover installation videos covering several of our product lines. We also produce care and maintenance videos to help keep your new Dodge seat covers looking and performing their best.
Install Videos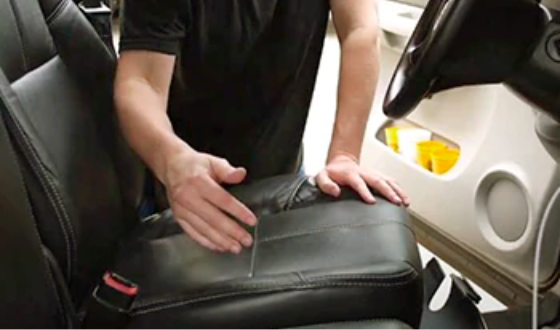 Installer Locater
We have sourced and partnered with a highly skilled network of upholstery repair shops to ensure you can find a qualified professional to install your Dodge OEM seat upholstery replacement. Each installer has experience working directly with products from The Seat Shop, so you can be sure your installation will be done right, and look great.
Installer network
Replacing Dodge Seat Covers - Articles
5 Reasons To Choose Car Interior Repair
If your vehicle has over 100 thousand miles on it, chances are you have considered interior car restoration once or twice. Whether it was a fleeting thought or a serious consideration, there are plenty of benefits to restoring your interior back to the condition it was..read more.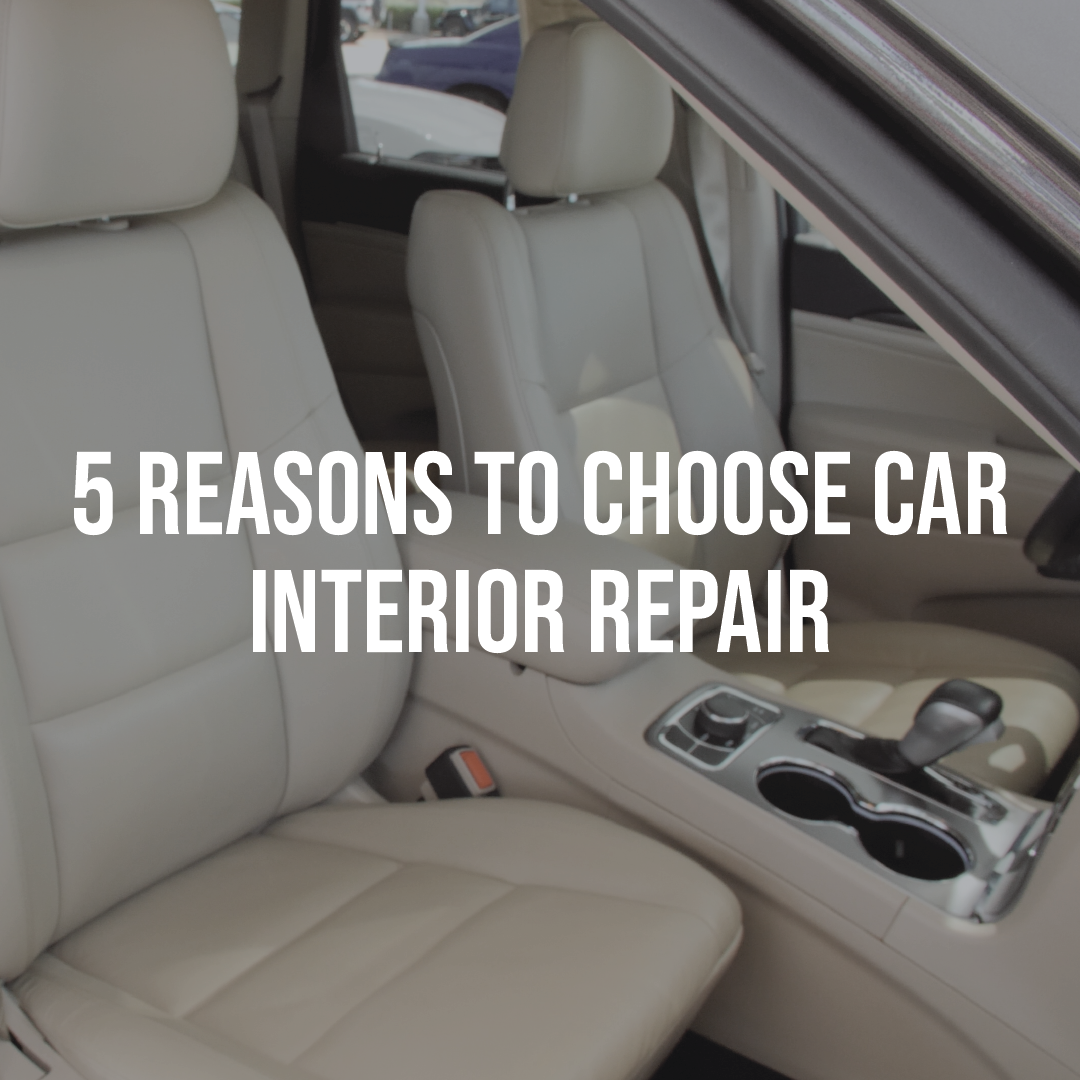 How Do I Clean My Leather Seats?
Leather care is an important part of vehicle maintenance. Proper leather cleaning and conditioning will not only maintain the look of your seats, but also the durability and comfort...read more.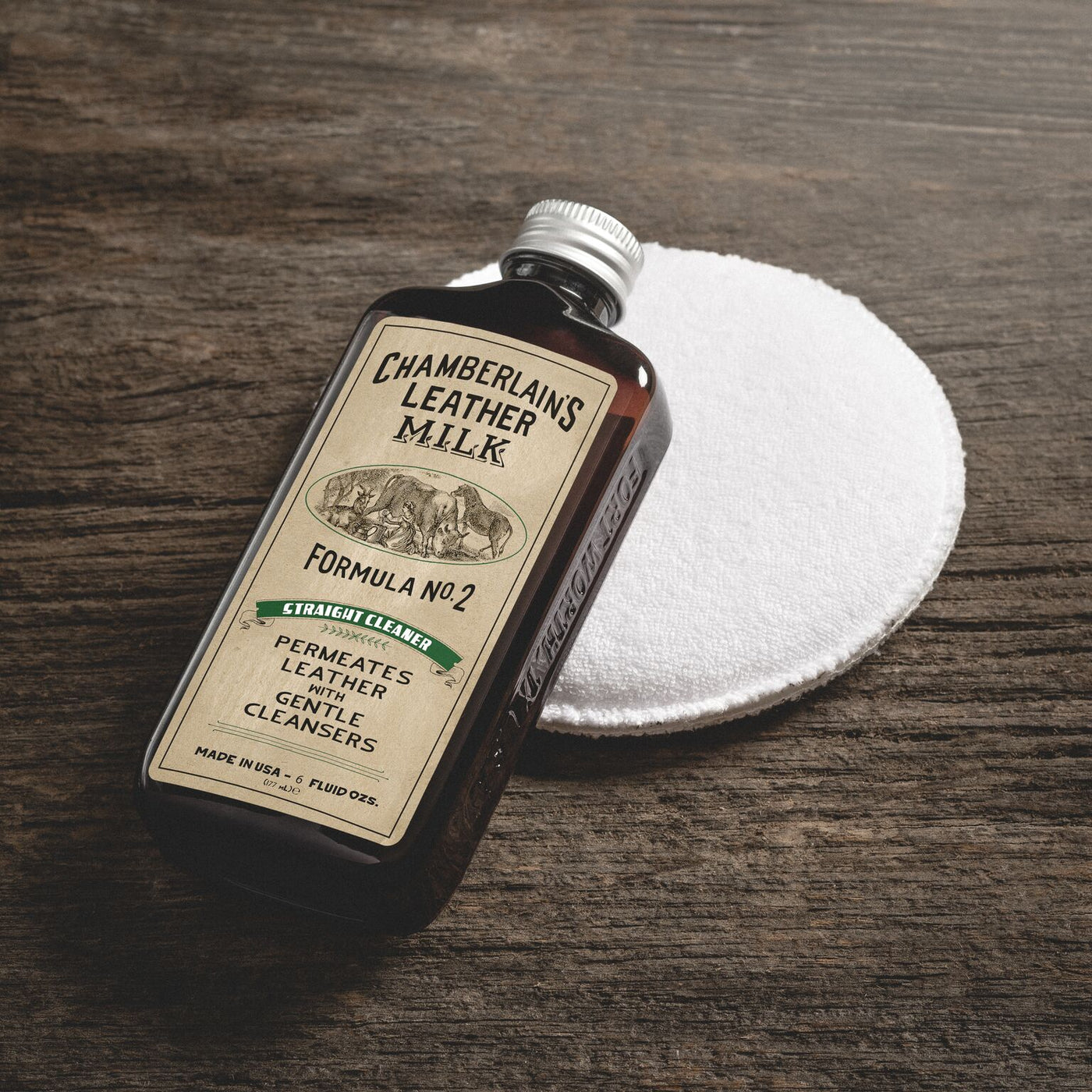 Sign's It's Time to Replace Your Car or Truck Seats!
Are your seats on their last legs? There comes a time in every vehicle's lifespan where the interior could use an upgrade...read more